Screens and Projectors
Optimized for Fitness

Custom screens for custom fitness rooms.

Most fitness rooms have mirrors, windows and harsh lighting making it difficult to see the screens.

We have partnered with multiple screen manufacturers to bring you custom screens that have 'Ambient Light Rejection'.

What is Ambient Light Rejection?​
Video screen that rejects off-axis light
​Horizontal and Vertical ​Creates a brighter and more vivid image​

Allows video projection in well lit rooms​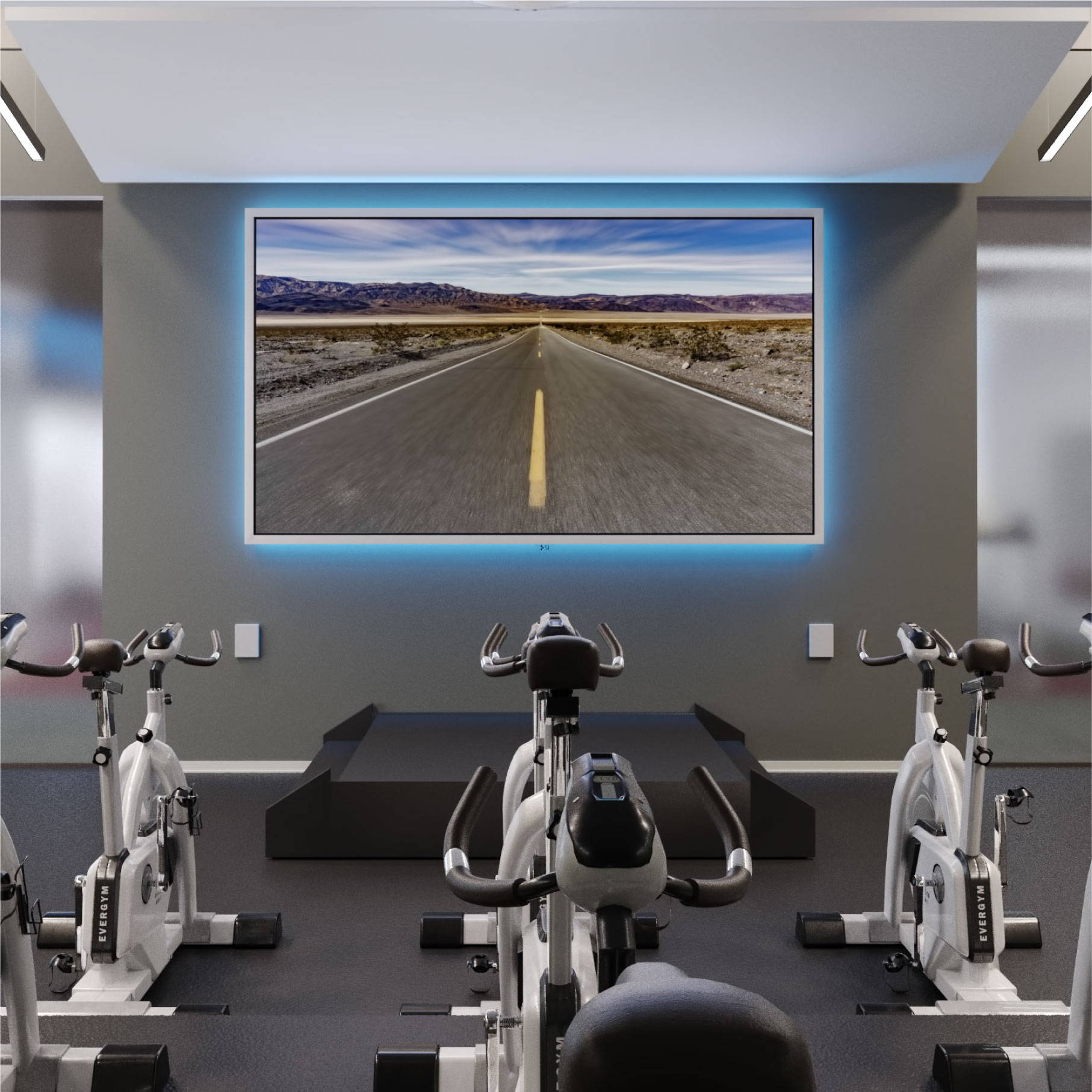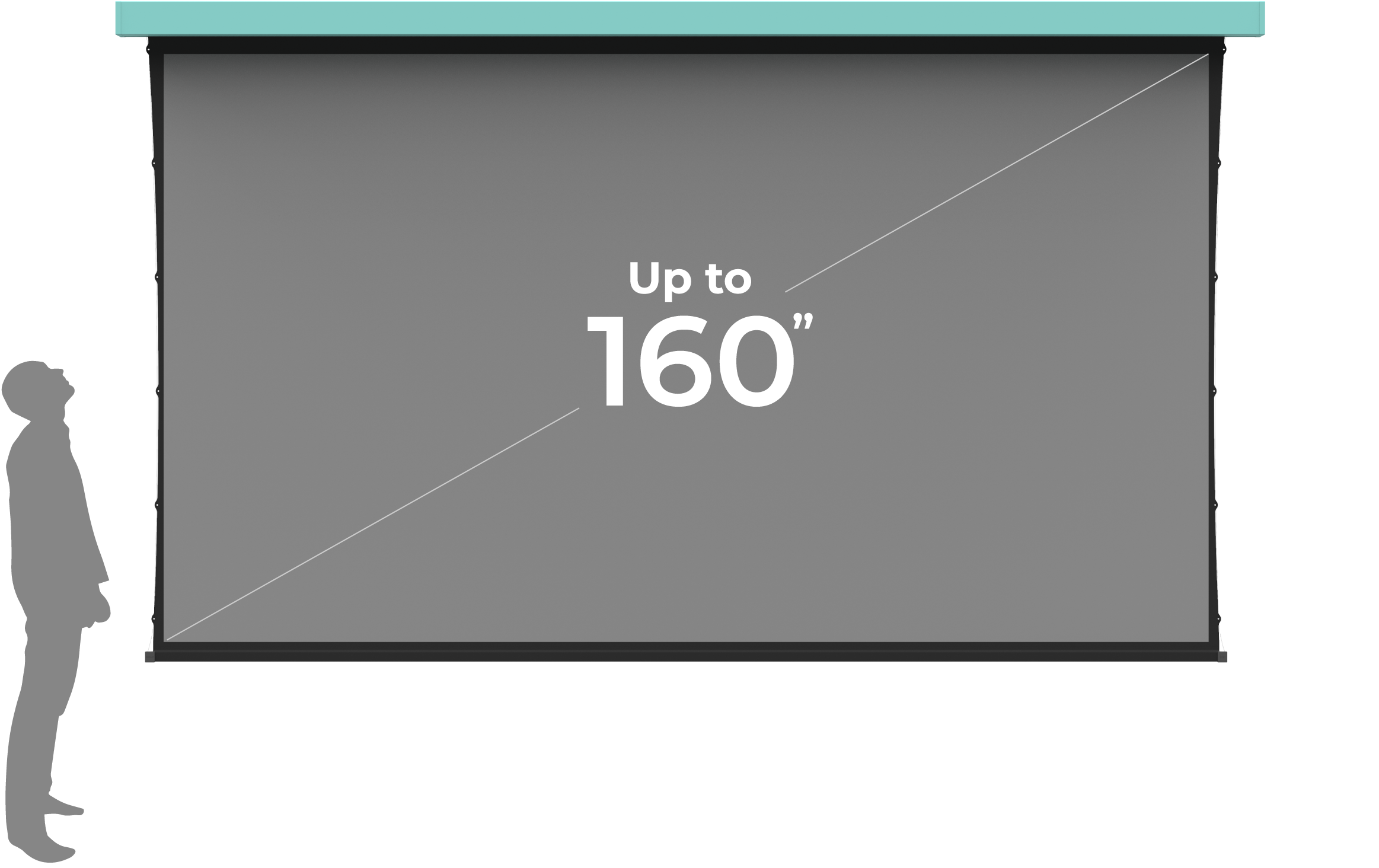 Multiple colors and sizes available.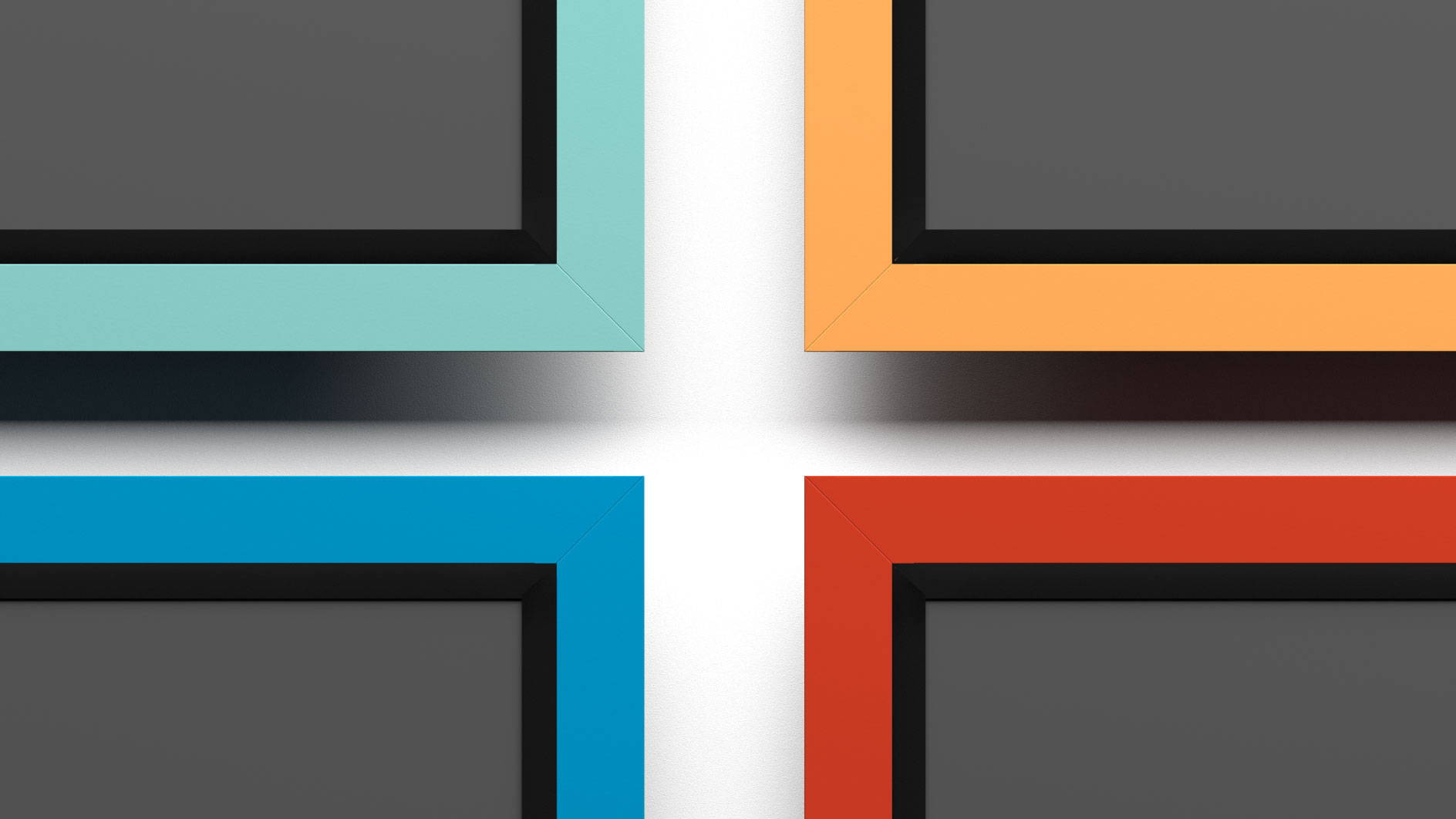 LASER Projectors are IN.

Ditch your lamp projector.

Our projectors are 'low maintenance'. When you have 50 treadmills to fix, no need to add your GX Room projector into the mix.

What do we mean by low maintenance?
3 year advanced replacement warranty - 5 year warranty total
Environmentally friendly lamp-less design that is mercury-free and energy efficient
Up to 20,000 hours of operating time (lamps have 500 – 2,000 hours!)
Airtight sealed engine and filter-less design for improved performance against fighting dust and fibers