New Control Options For Fitness Sound Systems
Call for a free assessment to see how these can be incorporated into an existing system, or start a new design today.
Instead of having a dozen knobs and components that instructors have access to (and can possibly misadjust), cut it down to one simple-yet-powerful wall control. It can be programmed to easily control basic sound system adjustments such as increasing or decreasing microphone volume, increasing the system's bass and adjusting the overall balance of voice and music.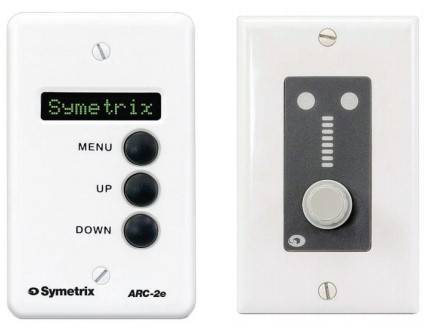 Bluetooth and Aux Input Wall-Plate
Tired of having the sound system rack in the room and want a cleaner look? We've sourced the perfect option to update your systems and allow you to relocate the equipment rack out of your group exercise room. This simple wall-plate adds remote Bluetooth connection to your sound system and provides an AUX input for instructors who want to plug-in their smart device. Connects to your sound system via CAT5 cable.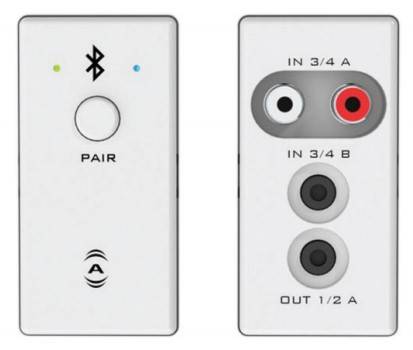 Smart Screen Wall-Mount or Smart Device App
The Smart Screen option makes it easy to adjust any settings for sound systems in your group exercise rooms or background music systems in your facility. Q-Sys also allows you to give AV Now access to remotely troubleshoot issues and fine tune sound levels, saving you the cost and time of an in-person service call. Q-Sys gives you the option of accessing system settings from wall-mounted touch screens or from any smart device. You control which features and settings you want your employees or instructors to have.