NEW LIGHTING EFFECT CONTROLS FOR FITNESS CENTERS AND CYCLE ROOMS

Call for a free assessment to see how these can be incorporated into anexisting system, or start a new design today.

Total lighting control right at your fingertips, just as easyas flipping a switch - with Cameo's Stick Edition Multi-ZoneControl Pad there is no need to navigate through complexmenus. Select a zone and use the touch sensitive scrollwheel or tap the dedicated quick access touch buttons tochoose from static or dynamic scenes, set dynamic scenespeed and adjust brightness with the dimmer function.The color palette offers a selection of more than 16 millionRGB colors
Size: 5.7"h X 4.1"w X 0.4"d 
Available in Black or White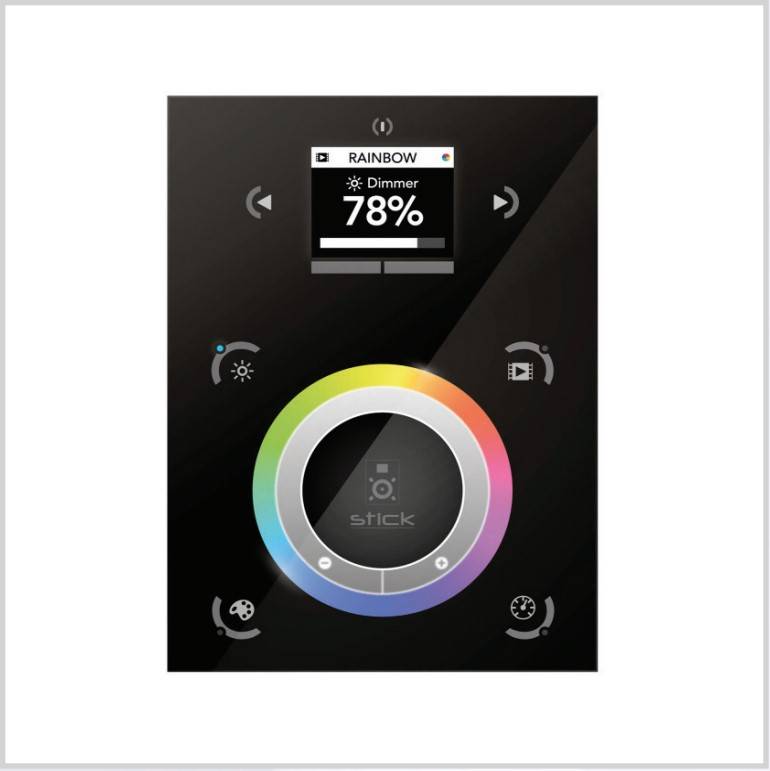 The Rerun-A is an architectural lighting wall-mountcontroller capable of storing up to ten 40-minute shows.The show start and end points may be trimmed non-destructively, and each show can be set to hold the lastlook, loop to itself, or link to another show.Faceplate: 4.5"h X 4.6"w X 0.2"d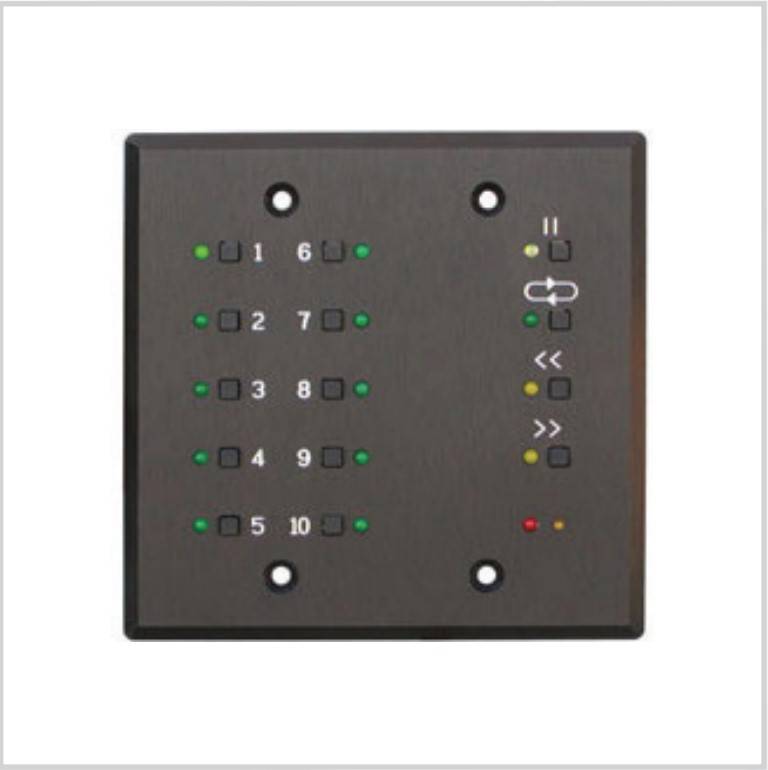 IRC-6 Infared Remote Control forCHAUVET DJ Effect Lighting
Infrared remote control features advanced mixing optionswith on-the-fly speed adjustments. This compact andlightweight CHAUVET remote control has an approximaterange of 30 feet. Providing instant access to preprogrammed light shows while allowing you to manuallyset individual color percentages to achieve the exact colorwithout a DMX controller.