Acoustical Fulfillment's Products and Reviews
How You Can Integrate Astounding
Sound Into Your Studio
IMAGE Panels provide an ideal solution for soundproofing a limited conference room space. Enjoy the combined benefits of a visually appealing wall art display, along with excellent acoustical treatment for the entire room. Achieve an aesthetically pleasing and professional sound experience for both in-person and remote meetings.
The IMAGE Panels on the balcony face utilize a custom design based on the church's logo. They worked closely with a graphic designer and delivered the final hi-res files to us resulting in a really creative use of our IMAGE Panels. We were also able to closely match the background color of the design with the fabric color of our custom FulFill™ Panels on the side walls. Your imagination is truly the only limit!
AF Wall Diffusers offer an ideal acoustic solution for any sound-sensitive space. Their unique design efficiently helps to eliminate flutter echo and evenly diffuse sound in the room, allowing for superior sound quality. Low frequency absorption is excellent, while higher frequencies are reflected and maintained, providing excellent sound clarity and control.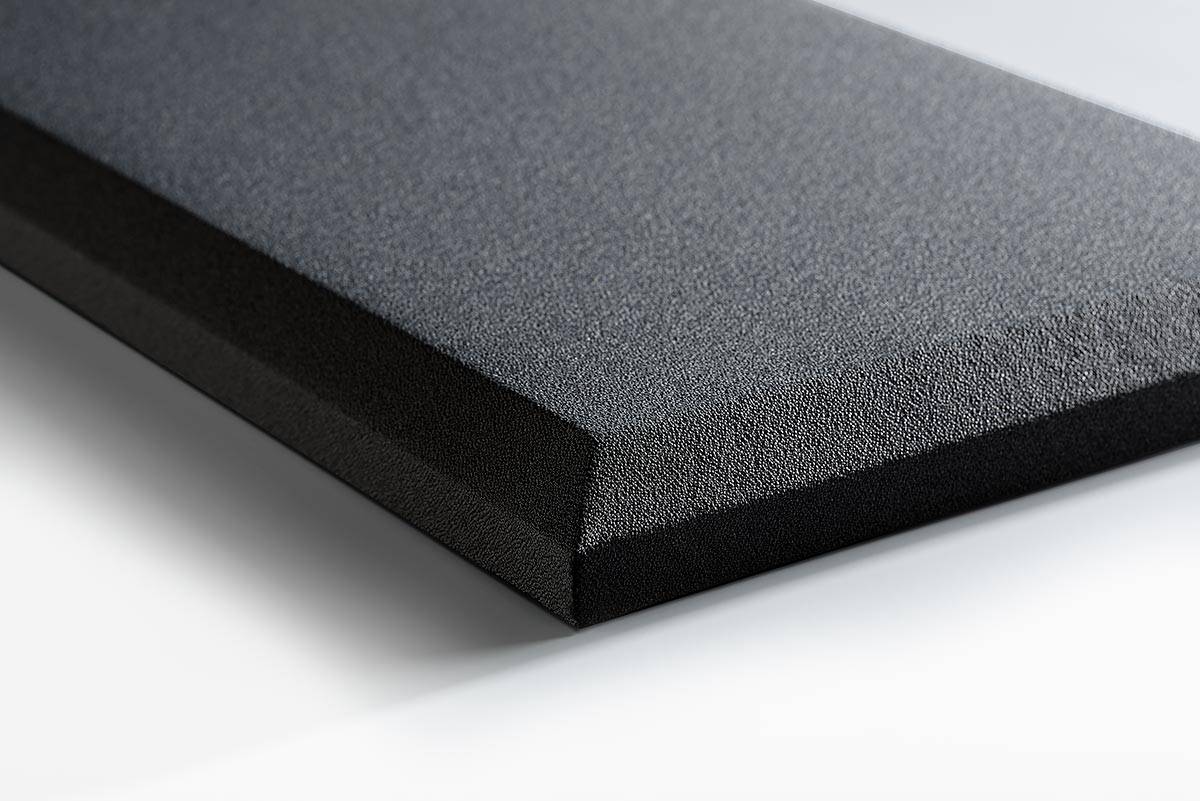 Real Artists, Real Reviews
The Villa at Britton Falls in Fishers, Indiana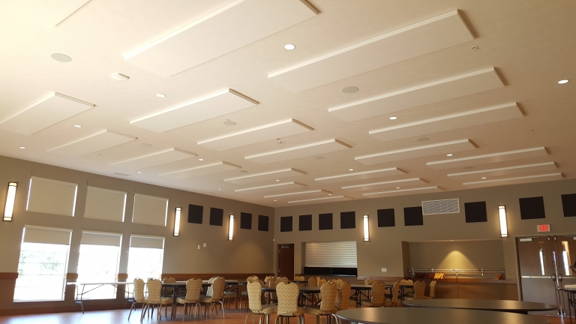 "Residents used to shy away from events at The Villa due to the poor acoustics; now, tickets sell out quickly."
Ask residents of Britton Falls in Fishers, Indiana, what they like most about living there, and the overwhelming answer is "the sense of community."

Acoustical Fulfillment CORE Ceiling Panels were used for both their performance and aesthetics. They would blend in perfectly with the drywall ceiling in The Villa.

"On the one end where I record, I want the diffusion. On the other end where I mix, I like their damping property for… I think it's 80 Hertz. I can pull out the Flex-Shield if I want to deaden it out a little bit more on the recording side. That's been effective. Typically, I just set them and leave them. Because of the size of my room, I don't mess with them very much. They have such a good response at some of the lower frequencies where my room is challenged because of its small size."

Love Joy Church Amphitheater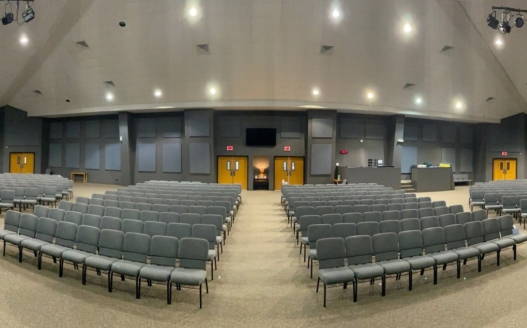 "I was very happy to hear we would use an acoustical consultant. Why would I spend a lot of money on a brand new sound system but then not have the room acoustics properly tuned? I felt it was not only a good thing but a necessity."
AF Wall Diffusers bring form and function to recording studios, music venues, houses of worship, and other spaces requiring sound diffusion. Both aesthetically pleasing and high-impact ready, they evenly diffuse sound in your room while effectively eliminating flutter echo.

Interested In Learning More?