Open Box Sale - Luxium Zobo Bluetooth-Controlled LED Lamp
Sold out
Original price
$179.00
-
Original price
$179.00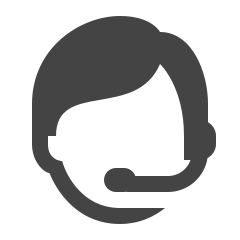 Product Info
This item is no longer available. Email or call us with your questions.
Luxium Zobo Bluetooth-Controlled LED Lamp is a 1,800 Lumen LED lamp that is compatible with standard lighting fixtures. It is controllable and dimmable from an iPhone. The ZOBO is ideal for creating colorful wash lighting or calibrated white CCTs with flicker free dimming for tracks, border lights, ceiling down-lights, par can fixtures, and so on. Use the ZOBO in groups or as stand-alone lights for dramatic effects in clubs, events, theaters, auditoriums, stores, galleries, homes and more.
Product highlights:
iPhone NOT included
Beautifully blended beams of colorful light
Fantastic looking reds, greens, blues, magenta, fuchsia, yellow, amber
Smooth dimming all the way to zero
Soothing, flicker-free illumination
Directional lighting that highlights only what you aim for
Remote operation with an easy-to-use Bluetooth mobile app
Controllable in groups or individually
Many built-in modes for pre-set color sequences and effects
Extra energy savings with breakthrough efficacy for color-adjustable
LED lighting Z2: 1800 full white lumens – 24W / 85~265VAC
The ZOBO is an ultra-bright (theater-grade) LED lamp that goes into any standard fixture, and you can make it any color right from your iPhone. A patented Color-adjustable RGBLW directional lamp with built-in full-range dimming that's available with DMX and Bluetooth control. ZOBO is a color-changeable LED lamp that outputs a high-quality directional beam of color blended light.
ZOBO makes it easy, fun and affordable for anyone to light up a show like a professional. With smooth full-range dimming, adjustable colors and beam angles from spotlight to wide flood, ZOBO creates nearly any mood. This top notch full-color, theater-quality PAR30 luminaire for E26 sockets.The unique PAR30 design and a high-efficiency LED system means that ZOBO fits existing standard sockets and saves energy. With built-in special effects and Bluetooth® control through a powerful and user-friendly app, ZOBO is ready to rock!